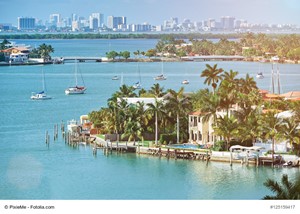 The accessories that you put in your home are what bring the character to each room of the house. In Florida, the right accessories are so important to keep the style of your luxury home up to date. If you want your Florida home to feel like a luxury home no matter what community you live in from the northern tip to the southern end of the state, heed the tips below to become an insider in luxury living. 
Declutter
One essential aspect of luxury homes is that of little to no clutter. You don;t want a lot of knick knacks hanging around, nor do you want papers, piles of clothes, or other items that need to be put away sitting around. To reduce the amount of clutter in your home, ensure that you have adequate storage so that everything has a place. The need for less clutter is where closets, drawers, shelving, and overall good organization come in handy for luxury living. 
Steer Away From Ornate Pieces
It's important if you want a luxury home that you steer clear of anything too ornate. Any pieces that call extreme attention to themselves should be removed from the home to keep from attracting too much of the wrong kind of attention within a space. 
Base Your Accessories On Space
You need to make sure that the accessories you choose fit the space that you're  furnishing. Anything too large or too small will look awkward if it's not appropriate for the size of the room. You don't want to over-accessorize or under-accessorized. Find that balance that suits the size of a room.      
Keep With A Theme
When you pick colors for the rooms of your Florida luxury home, you should always stick with a theme. Keep with the same types of colors, textures, and feeling within the space. Don't mix a nautical blue theme with bright sunshine tones, for example. 
Use Meaningful Pieces
It's vital to the character of your home to bring some of who you are into each room. Adding particular style means that you need pieces that mean something to you. Items that fit into this category could include photos, paintings, unique figurines, and more. Everything in a room doesn't need to match, however, for a Florida home to be considered luxurious, everything in the home should be of the highest possible quality.       
Use Finishing Touches
The best way to know that a room is complete is adding those finishing touches. These can be plants, window treatments, throw pillows, and blankets. These are the simple accents that finish off any room of your Florida luxury home.